蓮花よりデビュー5周年のメッセージが届きました!!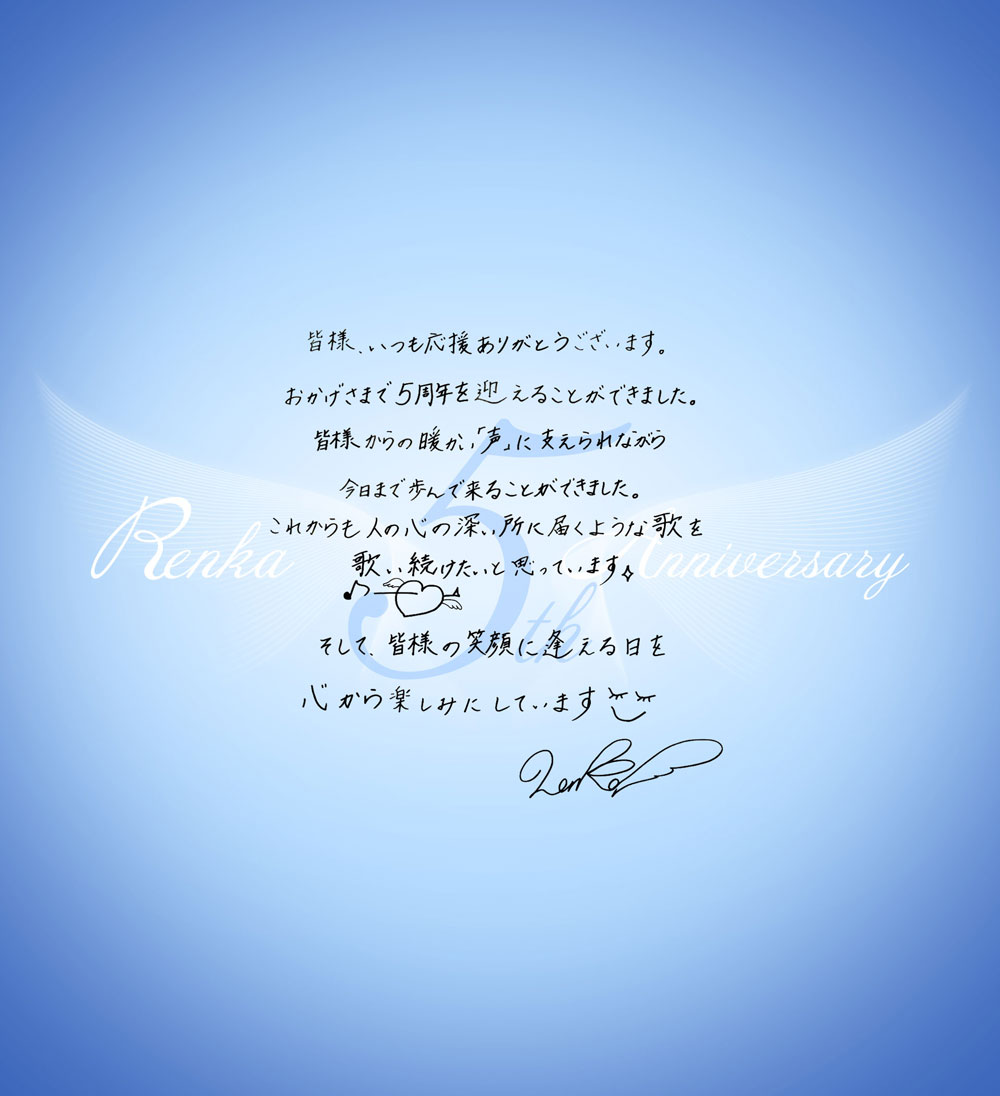 Hello everyone.
Thank you for your continued support.
I was able to reach my 5th anniversary all because of you.
I'm here and able to continue until now because of all the warmth messages.
I will continue to sing a song that will reach deep within your hearts.
Hoping to meet you soon.
Renka